Internet Marketing in Milton Keynes to increase your business sales
Advertising and promoting products and services online is important for every business. Internet Marketing includes every strategy to reach your target audience, in order to establish and create brand awareness for your online business.
Every business varies and because of this, their internet marketing strategy will vary. Freetimers can provide a wide range of methods to suit a business's needs, and work within their budget requirements. Our internet marketing techniques can include: Search Engine Optimisation (SEO), Pay per Click Campaigns (PPC), Social Media Marketing (SMM), Email Marketing and Remarketing in addition to others.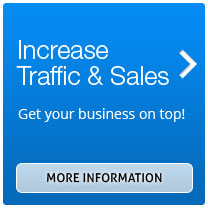 With more than 15 years of experience, Freetimers consider all marketing channels and produce web marketing strategies that are tailored for a business's needs. Our current clients have benefitted from our internet marketing strategies, and our best result so far is a visitor improvement rate of over 7000% by a company now leading their retail sector.

Article and Content Writing for Improved Conversion Rates

Producing regular content for a website can be extremely time consuming, especially for small businesses. Freetimers have copywriters on hand to produce regular professional content which engages with your visitors and ultimately sells your products. Improving visitor rates can play a big part in a website's success, and with interesting and persuasive content, Freetimers can help convert visitors into customers.

Our Goal is to Help You Achieve Yours

Freetimers aim to take your business to the top, and then make sure that you stay there, or potentially improve upon a strong position. Freetimers also offer regular detailed performance reviews, to keep our clients up to date, whilst also acting quickly and efficiently when changes need to be made to an internet marketing strategy. To find out more about your online potential, or to take advantage of your free internet marketing consultation call Freetimers today on 0800 4584260.

Testimonials
N Dove, MD, The Garage Door Centre
We chose Freetimers, and the result has been fantastic, with huge increases in traffic and business. 3 years on, and the results just keep getting better! To top it off, we're now No1 on Google for our main search phrase 'garage doors' "
After Freetimers started their SEO work to our website 3 months ago, our Google rankings, visitors and the number of enquiries we received increased dramatically.