Find your perfect Digital Marketing partner in Northampton
Digital Marketing is becoming a necessity for many businesses, especially with so many people searching for products and services online, across a wide range of devices.
Search engine optimisation (SEO) can be a valuable digital marketing method to increase search engine rankings. Individuals will frequently look for services and products online using search engines, and high rankings can ensure your products are considered by potential customers. With a strategic SEO method, Freetimers has helped many businesses increase search engine rankings by making sure website content is relevant for key search phrases, which has in turn led to increased conversions. To understand the effects of our SEO techniq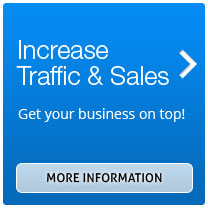 ues, read through our current SEO marketing case studies.
SEO can provide the foundations for a business, especially in terms of attracting visitors and improving conversion rates. However, to maximise a return on investment (ROI), Freetimers provide many other marketing services, including:
Pay per Click Campaigns (PPC)
Remarketing
Continuous Improvement Services
Search engine marketing (SEM)
Article and Content Writing
Email and Social Media Marketing - Reach New Customers and Improve Relationships

Email Marketing is noted as one of the oldest forms of digital marketing, while social media marketing is one of the newest methods, yet together they provide similar benefits. Our digital marketing team can help you engage with customers, keep them interested and ultimately maintain strong relationships for increased conversions, while they can also be used to obtain new customers. Another beneficial factor with these two marketing techniques is that they can be easily utilised to work on a range of devices, such as mobile phones, tablets and e-book readers.
To take advantage of our marketing methods and maximise ROI, call Freetimers today on 0800 4584260.