Beat Solid Competition in Northampton with Web Marketing
Today websites are essentially shop fronts, and with more people searching for products and services online, various web marketing techniques may be required to help your business prosper. 
Freetimers provide a range of web marketing techniques to help your business fulfil its potential. Initially, many people look for a product or service using search engines, and our scientific search engine optimisation (SEO) approach can ensure your website earns an improved search engine ranking, making it easier for potential customers to find. To begin to understand the effects of our SEO method, read through our current client case studies here.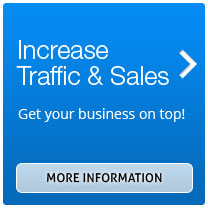 Web Marketing Techniques to Turn Traffic into Sales
Though increasing rankings is an achievement, it's merely a first step in increasing web traffic. To help turn visitors into customers, Freetimers provide many additional marketing methods. Our in-house copywriters can provide regular article and content writing to promote a business's products or services. Meanwhile, remarketing is a technique that can help businesses to target website visitors (who viewed products but did not make a purchase) and create advertisements to persuade them with additional attempts. Building and maintaining relationships with customers can then be achieved using blogging, email and social media marketing, allowing businesses to engage with customers and reach out to new ones for increased conversions. 
Freetimers create long-term internet marketing strategies with clients, and our continual improvement services mean our team regularly report back with detailed performance reviews, and keep a close eye on competitors.
To maximise your return on investment (ROI), call Freetimers today on 0800 4584260.