Find your perfect Email Marketing partner in Northampton
For years emails have proven fundamental in building successful relationships with new and existing customers, and it's no different even today.

Billions of emails are sent daily, many of which are sent and received on a range of devices including; mobile phones, tablets, mp3 players, games consoles and eBook readers. Since 1997, Freetimers have been helping businesses create successful email campaigns that not only engage with customers and increase web traffic, but also increase conversions. Our in-house copywriters can write up regular informative and persuasive copy to potentially increase sales.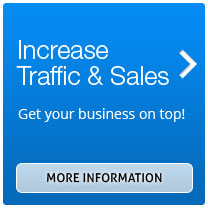 Social Media Marketing (SMM) is a technique that draws some similarities with emails; not only can it help businesses reach a wide audience across a range of devices, but like email, it can help maintain strong relationships with customers. Whilst complementing emails in a marketing mix, SMM and blogging can also allow businesses to project their corporate identity across various platforms, including Twitter, Facebook and YouTube among others. Freetimers can make sure your business's consistency is key, taking each social media platform's unique environment into consideration.

To maximise a return on investment, we provide a range of additional marketing services, including:
Search Engine Optimisation (SEO
Search Engine Marketing (SEM)
Pay per Click Campaigns (PCC)
Article and Content Witting
Continuous Improvement Services
Freetimers build long-term relationships and work to constantly improve our clients' online performance.
To take advantage of our email marketing methods or to find out more about our array of services, get in touch with Freetimers today on 0800 4584260.