Maximise your Online Business Exposure in Cambridge using Internet Marketing
Are you looking for new ways to promote your business on the internet? Why not consider taking your website to the next step by making an investment into internet marketing. Freetimers understands which internet marketing method is going to have a significant impact on increasing your rankings and conversion rates.
Since 1997, Freetimers has built over 1000 websites, as well as providing SEO services to third party websites. Freetimers have vast experience of working with clients from a wide range of sectors, helping them maximise a return on investment by improving visitor rates, conversion rates and sales. With Freetimers, the initial step is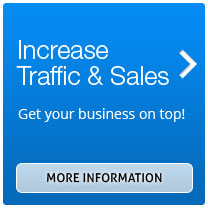 agreeing on an internet marketing strategy, which could include Search Engine Optimisation (SEO), Search Engine Marketing (SEM), Pay Per Click Campaigns (PPC), Social Media Marketing (SMM) and Email Marketing in addition to others.
Every business's web marketing needs is different, and as a result, their Freetimers internet marketing strategy will be different. To suit a variety of budgets and market targets, our prices start at £150 a month.

A Reliable Partner
To maximise returns, Freetimers aim to build long-term relationships, and our Continuous Improvement Services ensure our clients are always kept up to date with the latest developments. Freetimers review performance daily, ensuring any necessary adjustments are made quickly and efficiently.
Our current clients have benefitted from our long term relationships, and our work has helped some of them gain visitor rate improvements greater than 1000%. To find out more take a look at our current marketing case studies.

A Pay Per Click Campaign (PPC) for Instant Results
PPC campaigns can help websites to create targeted adverts on search engine results pages, gaining a measurable return on investment (ROI). Campaigns can be set up to suit any budget, simply paying a fee each time a potential customer clicks through to your website. Freetimers can help businesses set up and manage PPC campaigns, and to get you started using PPC, we're currently offering a Google AdWords voucher for new clients; turning £25 of AdWords credit into £100. For further information call Freetimers today on 0800 4584260.