Boost traffic for your London business using SEO
For many businesses, achieving high search engine rankings can be difficult, and without proven Search Engine Optimisation techniques (SEO), web traffic can potentially come to a halt.
Organic SEO can have a major effect on a website's performance, and Freetimers take a scientific approach by simplifying the process of crawling and indexing for search engines, presenting content the search engines require to understand the relevancy of a website. To begin to understand the benefits our SEO methods can bring to your business's website, look at our current client case studies. Though SEO is used to increase visitor rates and gain high search engine rankings, it's just as important to make sure visitors are converted into customers, helping your business maximise a return on investment (ROI).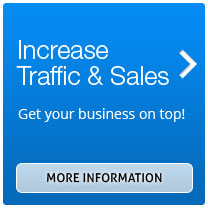 To achieve this, Freetimers provide a wide range of additional internet marketing services, including pay per click marketing (PPC), social media marketing (SEM), email marketing, article and content writing, remarketing and continuous improvement among others.

Combining Strategic Methods
It must be said that improving a return on investment can come from increasing visitor rates, and link building can also play an integral part in ensuring your website not only makes it to the top but stays there. While making certain the content on your own site is search engine optimised, it's potentially just as important to obtain links from external websites to improve your own site's search engine ranking, and Freetimers can combine organic SEO with link building to increase visitor rates, and with it, possibly conversions.
 
Building a Unique Web Marketing Strategy
Freetimers has worked with a wide variety of clients from different sectors, each has its own budget and customer requirements, and therefore, each client's web marketing strategy is distinctive. At Freetimers, prices start at £150 per month, and we examine our clients' web performance daily to seek further improvements.
For SEO with an experienced web marketing team, get in touch with Freetimers today on 0800 4584260.