Find your ideal internet marketing partner in Peterborough
Freetimers has been increasing visitor rates, conversion rates, sales, and return on investment (ROI) since 1997, and we provide our services to a wide variety of businesses. To create a successful web marketing strategy, numerous web marketing methods are considered. One example is Social Media Marketing (SMM); not only does it present businesses with the opportunity to engage with customers, it can also play a pivotal role in reaching out to new ones.
Another widely used service Freetimers provide is Search Engine Optimisation (SEO), where we can help our clients' achieve high search engine rankings by presenting their websites' content to search engines in a way that proves its relevancy for key search phrases, and makes it easier to be crawled and indexed.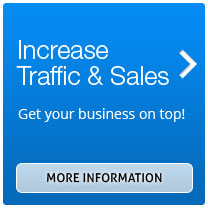 Other internet marketing services include:
Remarketing
Email Marketing
Continuous Improvement Services
Improving on a Strong Position
To maximise an ROI, our clients are given regular detailed information on their website's performance, and our experienced web marketing team carry out daily reviews; analysing performance and making any necessary adjustments. To begin to understand how we can improve your website's visitor rates, take a look at our current client web marketing case studies.

Creating a Successful Web Marketing Strategy
To create a suitable web marketing strategy; Freetimers must distinguish your customer needs, and find out how you are fulfilling those needs. Then, whatever web marketing strategy we agree on, we will make sure it is at a price you can afford. Our prices start from £150 a month,  so to find out how our services can help your business boost sales, take advantage of our free web marketing consultation today and call Freetimers on 0800 4584260.