Maximise your Business Exposure by Marketing in Northampton
Many businesses have adjusted to make the transition to the internet, and web marketing can help those businesses attract more visitors and potentially increase sales.

Freetimers provide a range of web marketing methods, aiming to help businesses increase visitor rates, conversions rates, sales, and return on investment, whilst also enhancing your corporate identity. We take a scientific approach to search engine optimisation (SEO), and with more over15 years of experience, we know how to present a website's content to search engines, helping them understand how relevant your website is for given search phrases, and in return, potentially gaining higher search rankings. To understand how our SEO team can improve your online performance, read through some of our top client Google results.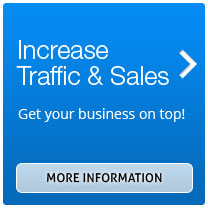 Gaining increased web traffic can be extremely beneficial to a business, but only if those visitors are turned into customers. By using pay per click campaigns (PPC), Freetimers can potentially help your business increase conversions. As the name suggests PPC is recognised as a method that sees businesses pay for results, with a charge each time a customer clicks on an advert; consequently being directed to a business's website. Depending on the business, PPC can have a significant impact, however, Freetimers provide a range of additional marketing methods to help our clients maximise return on investment (ROI), including:
Search Engine Marketing (SEM)
Social Media Marketing (SMM)
Email Marketing
Remarketing
Article and Content Writing
Freetimers will aim to constantly improve your business and our continuous marketing services ensures our team analyse performance on a daily basis, as well as the performance of your competitors. To find out more about SEO, PPC or our many other marketing methods, call Freetimers today on 0800 4584260.