Increase your online visibility, enquiries, conversion rates, sales and profits.

Freetimers Web Marketing is the established UK, Northampton digital agency specialising in all aspects of online marketing, including SEO (search engine optimisation), PPC (including Google Adwords, Google Shopping and Facebook Advertising), CRO (conversion rate optimisation), Content Marketing and Social Media.  We have a team of 20+ professionals covering all the principal disciplines, plus additional contractors.
Since 1997 we've helped a diverse range of established and new businesses develop their online presence, increase sales and improve their conversion performance, so whether you're looking to improve Google search rankings, enquiry conversion rates, build long-lasting relationships with customers or attract a specific type of shopper through targeted paid or multi-channel advertising, we can help.
We work with clients of all shapes and sizes in a very wide range of sectors with a simple aim to help you grow your business.  Every client is different and we adapt our strategies and suggestions to suit your particular situation and budget. Whatever the starting point for you, we will work conscientiously and continuously to improve your business' sales and online presence. We have achieved some really great results for clients, with many multiples of visitors and sales which have transformed their businesses (see our SEO and Web Marketing Case Studies below for some examples of current results). 
We're sure we can do the same for you. Phone us today on 0800 4584260 or click here for your free SEO audit for a free initial consultation.
Read More
Google Partner & Qualified Staff
Expertise online since 1997
Search Phrases Monitored 26,104
Other Services
We offer a wide range of professional web marketing services in addition to the main ones at the top of this page.  Use our scroller here to find the service you are looking for, or go to Our Services page in the navigation.
Some of our work
We work with businesses of all shapes and sizes but mostly focus on SMEs, usually with turnovers of under £100M.  If your business needs help with its online presence and marketing, you can rely on us to help you progress.  We have an excellent track record, and our SEO Case Studies below are great examples of how we help businesses just like yours.  You'll see there is a good number spanning multiple sectors and both brochure and eCommerce websites.
Advanced Web Marketing Services
Sample SEO & Marketing Packages
Get your FREE SEO Audit from Freetimers
Something holding back your website? Get in touch with one of our specialists today. We can provide you with a free website optimisation analysis.
Get your FREE SEO audit here!
Our Partners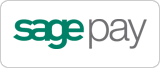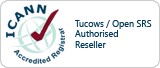 As a full-spectrum digital agency, Freetimers has developed long term relationships with a number of quality firms and services, which together with our accumulated expertise, enable us to offer our clients a first-rate service.  The companies above represent some of these.