Internet Marketing Northampton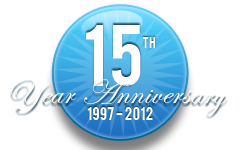 Welcome to Freetimers Internet Marketing: we specialise in promoting your products and services on the web, driving new customers to your website, and ultimately increasing your sales.
At Freetimers Internet Marketing Northampton, our experienced team can provide you with targeted & cost effective solutions to promote your products and services; making it easy for new customers to find your website.
Since 1997, we have helped many of Northampton's businesses to thrive by getting them to the first page of the search engines,
& we have successfully promoted many businesses & their websites to the very top of their fields in the UK & worldwide
We are confident that the results we get for our clients are better than any other company in the region.
Don't take our word for it - you can see some of our latest top 10 Google results here.
Latest Testimonials
We chose Freetimers, and the result has been fantastic, with huge increases in traffic and business. 3 years on, and the results just keep getting better! To top it off, we're now No1 on Google for our main search phrase 'garage doors' "
"You're No 1 ! Freetimers increased traffic to our site by 1200% in the first year"
Our goal is to help you grow your business by getting your website above your competitors in Google - so that your customers find your website first.
Contact us today to find out how we can transform your Internet Marketing, or call us now on 0800 4584260.
We can help to promote your business with all areas of Internet marketing, including;
Pay Per Click Marketing (Google AdWords, Facebook, LinkedIn)

Our internet marketing team is dedicated to helping you achieve your goals when it comes to plan your search engine marketing strategy for your website, whether you have a small business or you are a multi-national corporation.
Since Freetimers Internet Marketing was first established in 1997, we have been growing at an amazing pace due to the our partnership-based relationship with our clients. With our office headquarters in Northamptonshire, we are ideally placed to provide top flight internet marketing services to clients in Birmingham, Milton Keynes, London, Oxford, Cambridge, Bristol, Bedfordshire, Nottingham, The West Midlands, Coventry, Wellingborough, Leicestershire and beyond.
For your Internet Marketing, whether it be for search engine optimisation (SEO), blog creation and management, social media marketing or Google Adwords Pay Per Click Management, we can help you.
Contact us today for your free Internet Marketing Consultation or call us on 0800 4584260 to find out how we can get your business on top.