Establishing the Right Web Marketing Strategy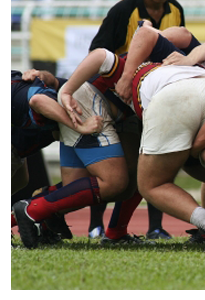 Aside from having a website that works well, looks good and presents your business in the best possible light, the marketing of your website is probably the most important aspect of your Internet presence, which one ignores at one's peril! In fact, it would not be wrong to say that web marketing and SEO (search engine optimisation) may be more important than the website itself.
Internet Marketing is much more than just adding meta tags to your site. It should be integral to the whole of your site's development and should consider both how a site is marketed offline, as well as online. If you are a new site you may want to consider pay per click marketing using Google AdWords or yahoo search marketing.
Freetimers is a web marketing expert. We have achieved some great successes for clients and helped turn small local businesses into national and even world players in their fields, and we will develop an effective web marketing strategy for you.
Our approach to website development, which is led by business and marketing principles -- not by design or programming (which rightly should be subservient to the requirements of your business and the needs of its target markets), is probably the main unique selling point that differentiates Freetimers from our competitors.
Our web marketing service is tailored to each client's needs, and reviewed regularly with the client to ensure we keep up with and anticipate new developments, monitor and analyse the results of the work done to that point, and proactively develop changes in strategy or tactics so we improve the results for your business on a continuous improvement basis.
To find out more about how we can develop the right web marketing strategy for your website, please contact us for a free no-obligation proposal for your business on 0800 4584260.